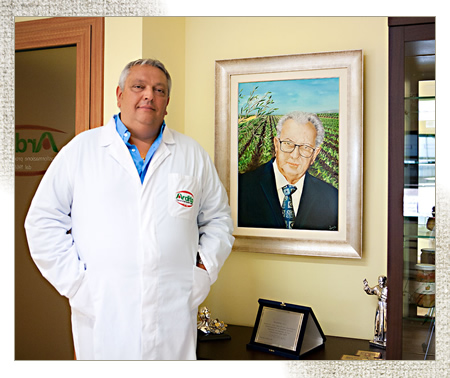 "Quality and tradition" is our motto since 1968, when Pasquale Ardito, thanks to his engagement and his entrepreneurship, established the Ardito company.
The new factory is currently managed by Francesco Ardito, the son of the building founder, helped by the third generation; it is situated in the Tavoliere delle Puglie and extends as far as an area of 26,000 square metres where 3,000 square metres are used as an active production area.
Our company is based on the consolidated experiences of all our staff, composed of skilled and diligent personnel who always take an active part in it aiming to improve and achieve the company objectives.
Thanks to the reliability of our historic suppliers and producers, we are now a national leading company in the semi-finished product industry and among our customers there are the biggest brands of the Italian and foreign food industry.
The strong devotion to work, carried out with fervour and magnificence, besides the will to fully satisfy the foreign market caused us to open a second production seat in Tunisia, West Africa in 2009. This territory, thanks to its particular pedoclimatic characteristics and its virgin grounds, can offer a wide range of high quality agricultural produces in different periods of the year compared with home productions. All this is to entirely satisfy our customers.
Our production covers a complete and varied range of products, subject to accurate controls that always guarantee the highest quality. We only handle first-rate raw materials controlled by a team of experts in every sector of the agricultural food chain, who personally deal with the cultivation, harvesting, processing and marketing of products.
We also strictly observe the current regulations on the matter, thanks to a self-inspection system HACCP and to a well-structured quality Policy that assures safety, hygiene and health throughout the production line.
Today Ardito is synonymous with quality and excellence in the Apulian food-processing industry.